Stay Connected To Your Accounts
Sometimes, there just isn't time to get to the bank. You have to work all day, drop the kids off at practice, get groceries, clean the house and so much more. So, how can you stay connected to your bank accounts when you can't get to the bank? With the online and mobile banking services at Bank of Deerfield, accessing your accounts is easier than ever before. To enroll in our online and mobile banking services, click the button below.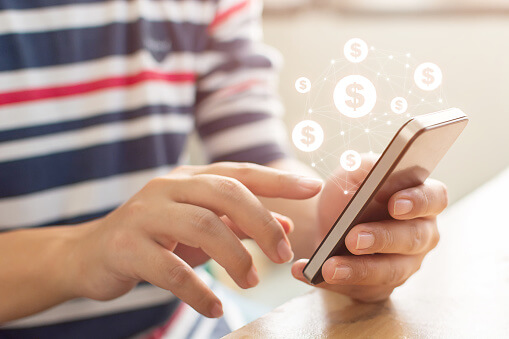 Online Banking Features
Once you're enrolled in online banking, you'll be able to access your deposit accounts and loans via a single login to a secure environment. Once you're logged in, you can:
Check your balance
Track your transaction history
Transfer funds between accounts
Set up a loan payment
Set up a one-time or recurring bill payment
Set account alerts
Set up account-to-account transfers using TransferNow
Mobile Banking Features
You can access your Bank of Deerfield accounts on your smartphone by downloading the TouchBanking App from the Apple App Store or Google Play. This app allows you to maintain 24/7 access to your account no matter where you are, and allows you to:
Check your balance
View recent transactions
Transfer money between your personal accounts
Make a bill payment
Deposit a check using your phone's mobile camera
Locate an ATM or Bank of Deerfield branch near you
TouchBanking is available to Apple and Android devices. Click the button below to download the instructions for enrolling in TouchBanking with Bank of Deerfield's unique code. You can also click your app store's logo to begin the process of downloading the TouchBanking app.